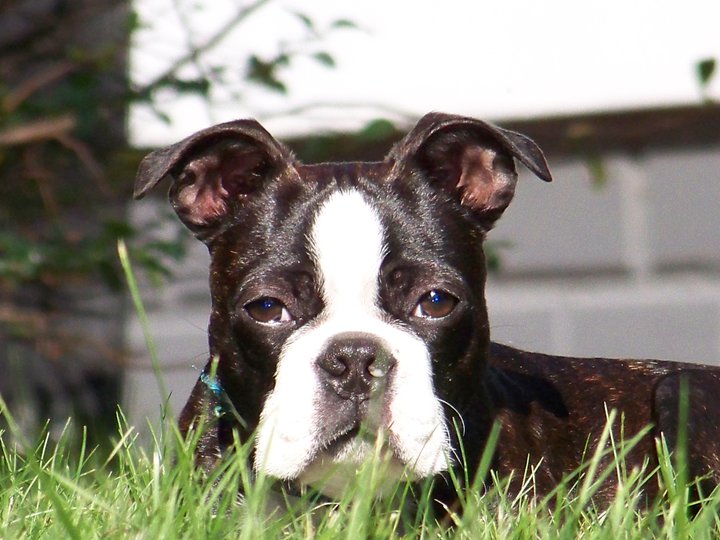 Some things to take into consideration when choosing a name for your Boston Terrier:
One or two syllable names are best. Dogs find it easier to learn short names.
You'll most likely be calling your dog's name a lot, so make sure it's something easy for you to pronounce.
Don't pick a name you'd be embarrassed to tell people. (Duh!)
Chose a name that suits your dog's personality and behavior.
Most importantly- pick a name that you like, you'll be using it A LOT!
Top 10 Names for Female Bostons

Top 10 Names for Male Bostons

Lucy

Maggie

Molly

Sadie

Sophie

Daisy

Abby

Sasha

Coco

Dakota

Jack

Winston

Rusty

Sam

Harley

Casey

Cody

Duke

Charlie

Murphy
If you still are having trouble deciding on a great name for your Boston Terrier, try this tool. It's very helpful! Click Here.
Comments
comments