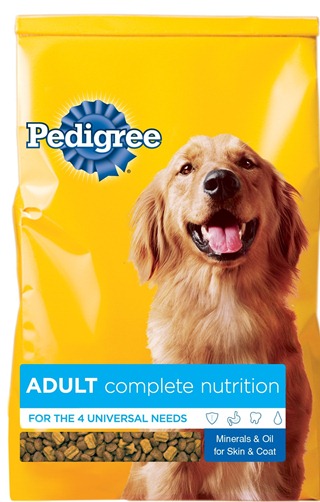 Have you heard what people are saying about the new Pedigree formula?
I haven't personally tried it or bought it for my dog yet, but so far I've heard nothing but great things about it!
The new dry formula was created around the 4 Universal Needs of dogs: healthy skin and coat, great oral care, good digestion, and a strong immune system.
Skin and Coat
As you may know, skin is your dog's largest organ and it plays a major role in protecting him/her from bacteria and viruses. It also helps regulate your dog's core temperature. That's why Pedigree added zinc and linoleic acid to their food.
Oral Care
80% of adult dogs suffer from periodontal disease- that can lead to heart, lung, and kidney problems. So Pedigree created a formula that would help support healthy teeth and gums.
Healthy Digestion & Immune Support
The new Pedigree formula contains more fiber to help with digestion. The fiber helps control bacteria, nutrient absorption, and weight management. They've also added Vitamin C, Vitamin E, and other antioxidants to help boost immunity.
The jury is still out on whether or not my dog, Lucy likes it. But if you know of a dog that has tried it, please let me know how it worked out by leaving a comment below!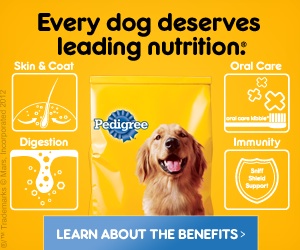 For more info about Pedigree, read their nutrition report by clicking here or visit their website at Pedigree.com.
Comments
comments